Stronger Schools Begin with

Innovative Leadership.
"I have extensive and diverse experience working in education and volunteering and partnering with community leaders and businesses. My background has allowed me to see firsthand what is and is not working in education. It has also shown me the disconnect that exists between our schools, central office, and our community. It has become my passion to bring my experience and insight to the school board."
- Liberty Leavitt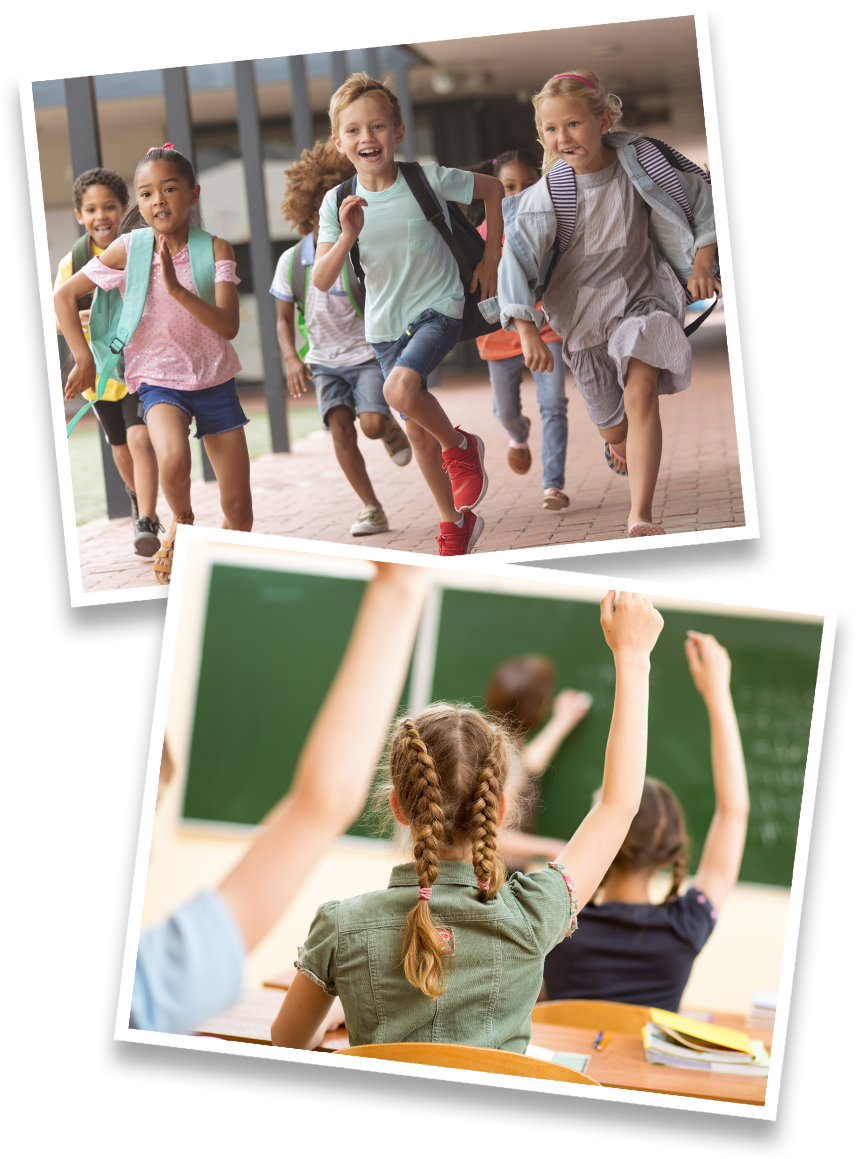 Empower Our Schools
Liberty Leavitt believes principals, teachers, families, and community members are best suited to make school-based decisions – a cookie-cutter method for all schools simply won't work.
Concentrate More Funding in Our Classrooms
Liberty Leavitt will use her experience to identify where we are missing the mark on the budget and find ways to reduce the size and scope of the central office to get more funding into our classrooms.
Learn, Adapt & Improve
Liberty Leavitt's wide breadth of experience has taught her the value of analyzing and learning from successful schools, both in and out of our district, and finding ways to partner and implement what they are doing in our schools.
Focus on Equity in Education
Liberty Leavitt believes every child deserves the same opportunity to succeed. Liberty will focus on equity in education, work to identify where we are missing the mark in low-performing, under-resourced schools, and fight for the necessary changes to improve the quality of education for all students.
Meet Liberty
A 5th generation Nevadan, Liberty Leavitt is a graduate of Green Valley High School who went on to attend the University of Colorado at Boulder and earn a Master's in International Relations from London Metropolitan University.
Liberty taught English in Madrid, Spain, and also taught middle and high school social studies in private, charter, magnet, and comprehensive schools in both Las Vegas, Nevada and Denver, Colorado.
After leaving the classroom, Liberty served as the Magnet Theme Coordinator and Recruiter at Advanced Technologies Academy (A-TECH) for six years before moving to the Clark County School District School-Community Partnership Program, which serves as the conduit between the school district and our community. There, Liberty acted as the Graduation Initiative Coordinator for five years before moving to her current outreach and development position at CORE, a two-generation nonprofit that works with some of our community's most under-resourced youth.
Liberty Leavitt has served as the Vice President of NevadaGives and as a board member for the Cashman Middle School Academy of Math, Science, and Engineering Advisory Board, Workforce Connections, Got Core Values, and JAG Nevada.
Currently, Liberty serves on the Workforce Connections Programs Committee, the Supporting Our Survivors Board, the Mayors' Community Breakfast Committee, and the CCSD Early Exposure Apprenticeship Committee. Liberty also chairs FOCUS Las Vegas through the Las Vegas Metropolitan Chamber of Commerce. Liberty is a 2016 graduate of Leadership Las Vegas and was awarded The Nevada Childhood Cancer Foundation 2010 Volunteer of the Year.
Liberty proudly resides in Henderson, Nevada, with her husband, Michael, and their dog, Franklin.